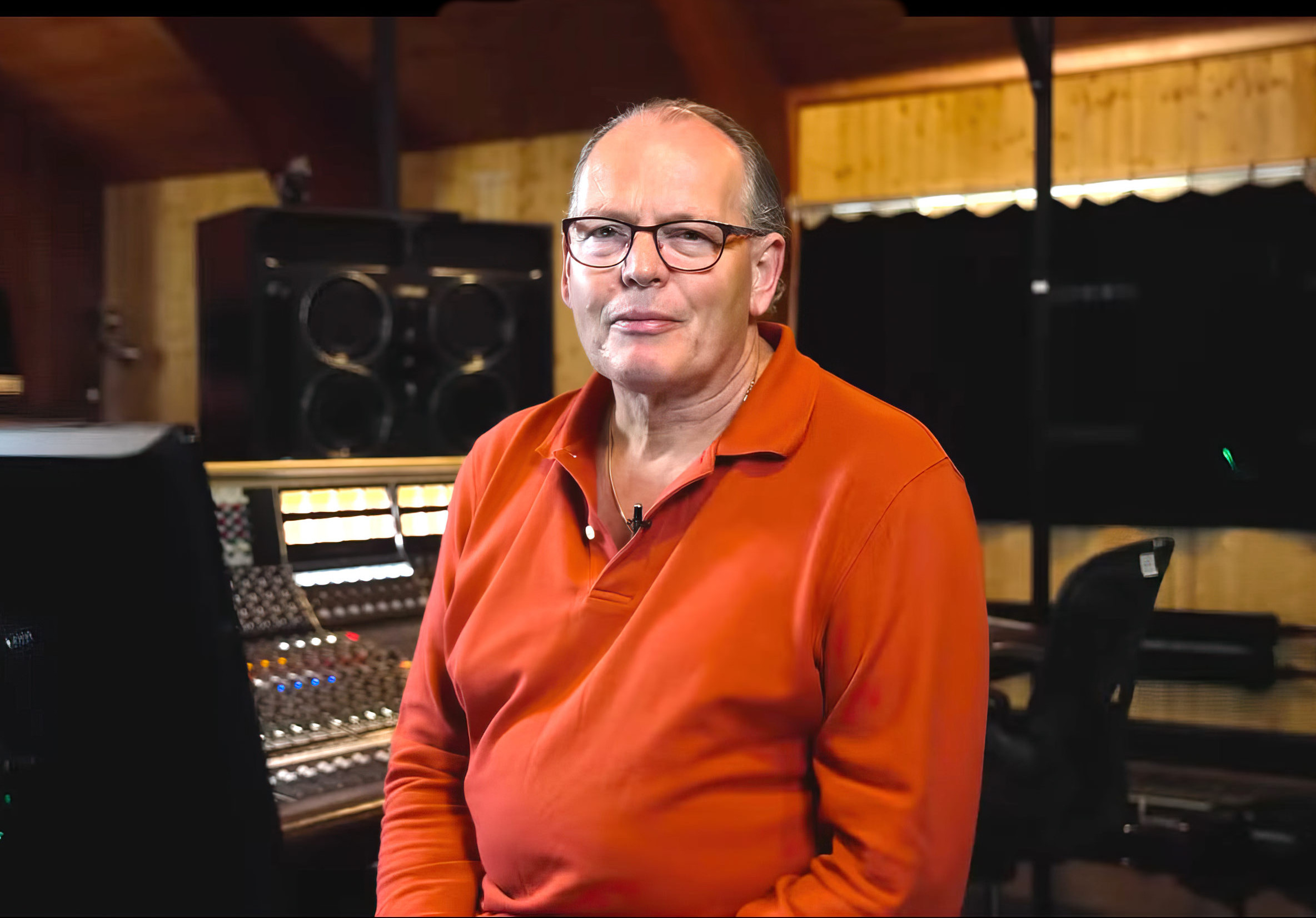 Ronald Prent
Ronald Prent started his career at Wisseloord Studios in the Netherlands in 1980 as an inexperienced assistant and has since established himself as one of the most accomplished and innovative recording & mix engineers in the world. In fact the concept for Wisseloord Studios' recent revival began with Ronald who, after many years of working abroad, returned home to where his career had begun over 30 years ago.  From 2011 until 2015 Ronald served as chief engineer and partner in the business where he directed the creative and technical development of the facility while continuing to work his magic behind the mixing console. Ronald now continues his recording, mixing and consulting work through Proper Prent Sound, the company he has formed with his mastering engineer wife, Darcy Proper.  They have recently moved their business and family to the U.S. and are now based at Valhalla Studios in Auburn, NY.
While quite content to work in stereo, Ronald specializes in surround sound, pioneering in recording/mixing and playing a key role in the development of new technology used in progressive high-resolution formats.  In the early years of surround audio development, Ronald was a "test pilot" for Sony and Philips' DSD/SACD format, and many of the projects that he mixed in those days are still held up as benchmark examples of creative surround mixing – e.g., Guano Apes – Don't Give Me Names, Kane – So Glad You Made It, and Herbert Grönemeyer – Mensch.  
API's flagship Vision console, which features simultaneous stereo and surround mixing capability, and SPL's benchmark MMC1 multi-channel mastering console are two examples of technological excellence stemming from Ronald's original and practical ideas.
Ronald has now expanded to immersive sound, working in Auro3D (9.1) and other 3D audio formats.  Some of his recent projects include Pure Audio BluRay releases for artists Ozark Henry, Tiësto, and Mando Diao, as well as Peter Maffay's Tabaluga soundtrack, which was presented in Atmosphea (Shure's 3D audio format) with accompanying animated video in planetariums in Germany.
 Not one to be limited to the studio, Ronald also puts his talents to work in live broadcast, mixing live in stereo and surround for chart-topping clients throughout Europe, including the MTV Music Awards. One of his more recent undertakings was the album release of renowned German artist, Peter Maffay – a live broadcast in 5.1 (and stereo) to 72 cinemas throughout the German-speaking market.
Ronald's knowledge and insight are well appreciated by his colleagues in the academic world. He's been asked on numerous occasions to guest-lecture and give master classes on recording and mixing for universities around the world, including McGill, New York University, Middle Tennessee State University, and Banff Centre for the Arts. He has participated in and hosted many workshops and panel discussions at professional seminars in the U.S. and Europe, notably the informal PMC Listening Sessions at AES conferences where his demonstrations never fail to draw a crowd.
His long list of clients includes such notable artists as Simple Minds, Rammstein, The Scorpions, Mink DeVille, Richie Hawtin, Udo Lindenberg, Gotthard, Tina Turner, Ilse DeLange, Live, Within Temptation, Herbert Grönemeyer, Clouseau, Lori Lieberman, Manowar, Alain Clark, Peter Maffay, The Common Linnets, Ozark Henry, Raccoon, David Garrett, Jett Rebel, and Kensington.
PSP auralComp: "PSP has taken my ideas and turned them into a fabulous compressor and limiter with an unbelievably open and punchy sound, controlling your audio but also keeping your image stable and powerful. PSP auralComp will give you juicy control over all the essential Linking, threshold and gain reduction on any number of channels on top of that it will give you back what you have been missing all along since you moved from Stereo to Immersive mixing and Now With A Smile."
"PSP auralControl takes the pain away of working with Stem. Just drop it on your channel and you have full control of all the channels in your stem and a smile on your face. That's what I do every time I use it. I love it! Immersive made easy with a smile. If you want your immersive reverb to be larger then life. Drop the PSP auralControl on the output of your reverb and play with the sample delay on the channels and Bingo there is your smile again! If you need to adjust the LFE in the Bed no need to split it all into mono and go thru the headache. Just drop the PSP auralControl on the Bed and voila roll off the Top with the high pass and correct the timing and Phase and Oeps there is your smile again."
More about Ronald: