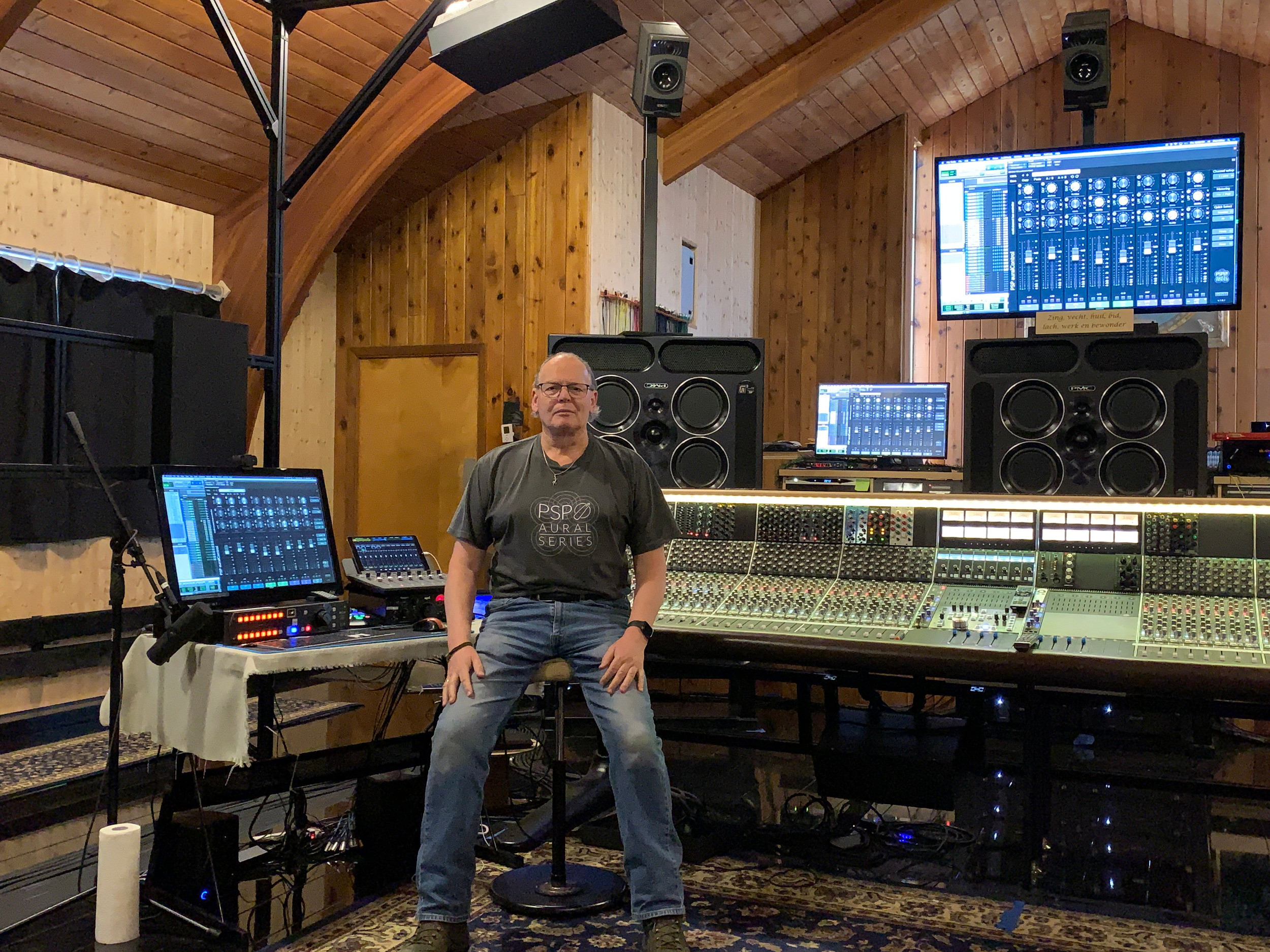 Ronald Prent
Ronald Prent is an individual Senior Immersive Mix Engineer/Consultant. t
Over the past 40 years, Ronald has established himself as one of the most accomplished and innovative mixing engineers in the world, specializing in surround sound and immersive audio, not only pioneering in the field of mixing but also playing a key role in the conceptualization and development of new technology needed to meet the demands of working in these progressive high-resolution multi-channel formats.
Among many other accomplishments, Ronald became a "test pilot" for DSD/SACD when the format was in development with many of his still considered benchmark examples of creative, cutting edge surround mixing – e.g. Herbert Grönemeyer – "Mensch", and Kane – "So Glad You Made It" which earned him a Horizon Surround Music Award in 2003.
Ronald is one of the first audio engineers in the world to mix pop/rock releases in the AURO-3D, the Immersive Sound format invented by Wilfried van Baelen at Galaxy Studios (Belgium), where Ronald was a resident engineer for over 15 years and collaborated in the development of this groundbreaking new format. Ronald's first mixing projects in AURO-3D included albums for Mando Diao, German rock legend Peter Maffay and U.S. heavy metal band MANOWAR. In 2018 Ronald received a GRAMMY®  nomination in the category "Best Immersive Audio Album" as producer and mix engineer for "Symbol", his collaboration with Prash Mistry's Engine-Earz Experiment. VALHALLA STUDIOS NEW YORK's Head Mastering Engineer and four-time GRAMMY® award winner Darcy Proper was also nominated for this album, making this her 11th nomination.
Ronald's long list of clients includes Celine Dion, Simple Minds, Freddie Mercury, Dire Straits, The Police, Simple Minds, David Knopfler, Rammstein, The Scorpions, Mink DeVille, Elton John, Cliff Richard, Tina Turner, Queensryche, Def Leppard, Udo Lindenberg, Herbert Grönemeyer, Peter Maffay and Manowar.
Ronald Prent has given guest-lectures and give master classes on recording and mixing for universities around the world, including New York University, Middle Tennessee State University, Banff Centre for the Arts, and The Abbey Road Institute, London.  He has participated in and hosted workshops and panel discussions at AES (Audio Engineering Society) conventions in the U.S. and Europe and has served as a judge for the AES Student Recording Competition for many years.
In 2011, Ronald was honored with the Audio Engineering Society's esteemed Fellowship Award in recognition of his outstanding contributions to the advancement of artistry in surround sound mixing and auditory design and, in 2015, was awarded the "Interface – Mixer of the Year" award at the Pro Sound Audio Summit in the Netherlands.
Ronald has worked with the inventors of 3D sound as a pioneer in the field from its very beginning.
His work has shaped the way modern music is recorded and mixed and as a leading expert in Immersive Audio, he is changing the future of the music industry.
PSP auralControl takes the pain away of working with Stem. Just drop it on your channel and you have full control of all the channels in your stem and a smile on your face. That's what I do every time I use it. I love it! Immersive made easy with a smile.
If you want your immersive reverb to be larger then life. Drop the PSP auralControl on the output of your reverb and play with the sample delay on the channels and Bingo there is your smile again!
If you need to adjust the LFE in the Bed no need to split it all into mono and go thru the headache. Just drop the PSP auralControl on the Bed and voila roll off the Top with the high pass and correct the timing and Phase and Oeps there is your smile again.
More about Ronald: